BEFORE YOU READ, PLEASE NOTE: For some reason, this site will not allow me to post some of my photos' full size, so if you see a pic that looks like someone has been cut out, this is not intentional. This is completely at the cause of the blogger program. I did NOT cut anyone out of any of the photos.

Celebrities, commonfolk and media took over Hermosa Beach on Friday, making the city's fifth annual 4th of July Margarita Wrestling event a surefire success.
Talk about a quadruple threat. For a mere $20 cover, not only were guests of M.W. guaranteed an open Vodka bar, a live DJ, and the gift of being surrounded by a plethora of scantily clad, big breasted women, but all of the proceeds from the hyped event went to the Barbara K. Robinson Breast Cancer Foundation.

Guests each had their own reasons for attending the extravaganza, but everyone was more than happy to be there, and it surely showed by the way everyone interacted, drank, danced and participated in the main event--which consisted of a selection of women dressed in bikinis, battling it out in a wrestling competition in a pool of margarita mix. Best thing about the event? The Platinum Pen was there to cover it!

"My mom has beat Breast Cancer twice, so it's like anything that has to do with Breast Cancer, I try to come out and actually get involved with, because it's so close to me," says Yo on E!'s Michael Yo.
"I talk to my mom all the time, and know her struggles, so I have to come out and support anything that has to do with Breast Cancer."
Yo brought along his Miami intern Courtney Meredith, who was also excited to be in Hermosa to show her support for the event and for the cause.
"I like to watch girls get crazy. I think every girls does," says Meredith, who was eagerly anticipating being able to watch the bare-ly there women get down and dirty.
102.7 KIIS-FM's Manny on the Streets says raising money for the Breast Cancer foundation was what drew him to the event initially, but once he got there, he realized, "there's like tons of beautiful women. And you're on the beach for Fourth of July, [and you're] just being with good people."
Perfectly fitting for the beach theme of the event, E!'s Sunset Tan cast members Jeff Bozz and Jenae Alt
co-hosted the event.
"We're here looking at breasts, we're here raising some money for a good cause. Margarita Wrestling—great people, we're having a good time. It's Fourth of July," says Bozz.
Alt was thrilled about the event as well, even taking on the role as one of the Margarita Wrestling team coaches.
"When you think of Fourth of July, you could do the chi-chi Malibu thing, but I wanna have fun, let my hair down, fireworks, and a little Margarita Wrestling. I've done it four years in a row, my girls have always won. And they're paying me an insane amount of money to be here and be fabulous; and I'm at the beach, on a Friday!"
Alt took a moment out of her coaching responsibilities to let fans of Sunset Tan know, "Watch out, Olly Girls. Nay-Nay's in town."
"If you love Season One, Season Two is Season One times ten on steroids," says Bozz.
Step-Up 2's Black Thomas also had some thoughts on the event.
"The Fourth of July is such a day of unity and independence that you one can't not partake in the festivities; and Margarita Wrestling—how patriotic!"
The actor/dancer/musician was also celebrating the upcoming release of the very first Hip-Hop musical, entitled, "Jump Off," which will be released shortly. You can expect Thomas and the other characters, including Cedric the Entertainer to appear on the soundtrack.
For more information on this event, or to make a donation to the Barbara K. Robinson Breast Cancer Foundation , please visit the official Margarita Wrestling website.
A special thanks to Josh Zimmerman & Rachel London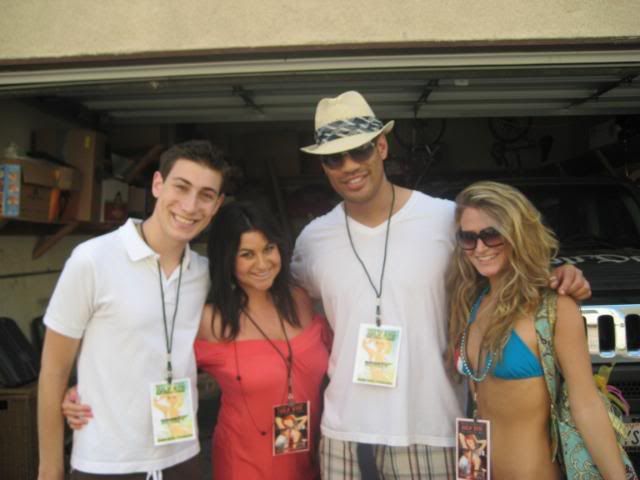 (l-r)
Josh Zimmerman
,
Dahvi Shira
,
Michael Yo
,
Courtney Meredith
(l-r)
Josh Zimmerman
,
Dahvi Shira
,
Michael Yo
,
Courtney Meredith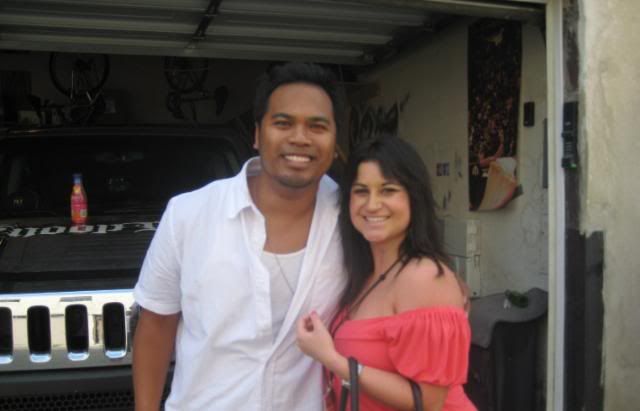 (l-r) Manny on the Streets, Dahvi Shira



(l-r) Dahvi Shira, American Gladiators' Lee "The Hawk" Reherman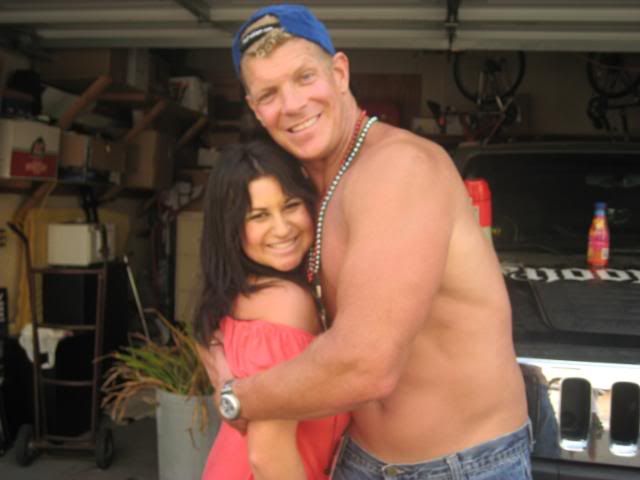 (l-r) Dahvi Shira, American Gladiators' Lee "The Hawk" Reherman



(l-r) Dahvi Shira, Aaron Norvell



(l-r) Josh Zimmerman, Dahvi Shira



the Bartending Babes @ the event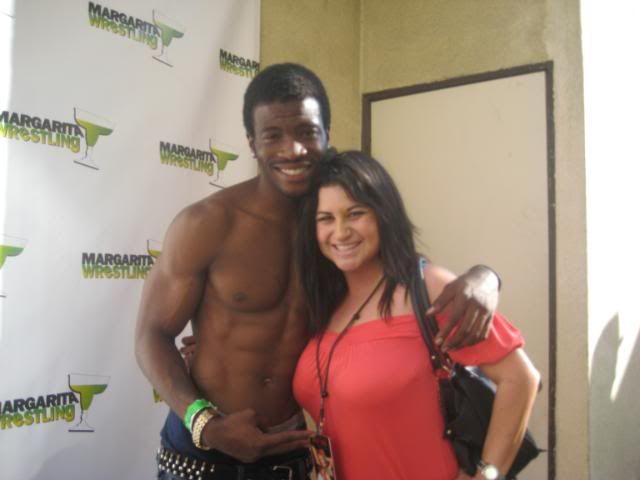 (l-r) Black Thomas, Dahvi Shira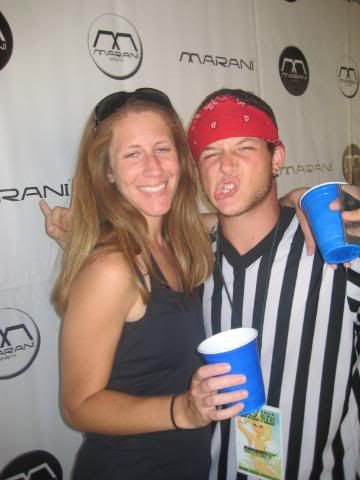 (l-r) Cyndi Ruth, Margarita Wrestling Ref



(l-r) Alex, Jenna



(l-r) Dahvi Shira, Cyndi Ruth



(l-r) Jeff Bozz, Jenae Alt