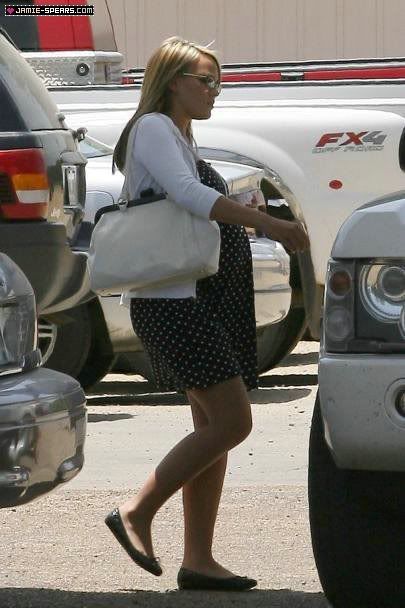 Poor little Maddie Briann, the latest spawn to be subjected to the trashiness of the Spears fam, following in the little footsteps of Sean Preston and Jayden James. Yup, Jamie Lynn Spears finally popped, yall!
At 9:30 this morning, the 17-year-old Zoey 101 star—with parents Lynne and Jamie, sister Britney, and 19-year-old fiancée-slash-baby daddy Casey Alridge by her side—gave birth in a Mississippi hospital.
Let's just hope the little one isn't unseatbelted, driving behind-the-wheel and with rotting teeth by the age of 1, like her role-model Aunt's kids.