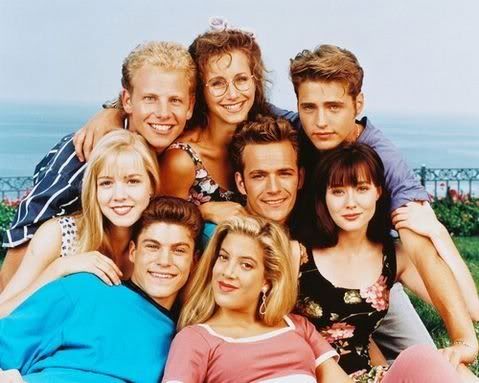 If you are an avid 90210 lover (or obsesser) life myself, you'll be happy to know that you can put your long-saved quarters, dimes and nickels back in the Piggy Bank because you no longer have to purchase 90210 DVDs to catch The Spring Dance, The Slumber Party, High School Commencement and all your other favorite Brenda/Dylan/Kelly/Steve/Brandon/Donna/Andrea/David moments from Seasons 1-3.
Surprisingly, CBS.com has every episode from the first 3 seasons loaded on the site for your convenience. View them here: http://www.cbs.com/classics/beverly_hills_90210/ .
Which 90210 episode or moment is your favorite? Sound off in the comments!