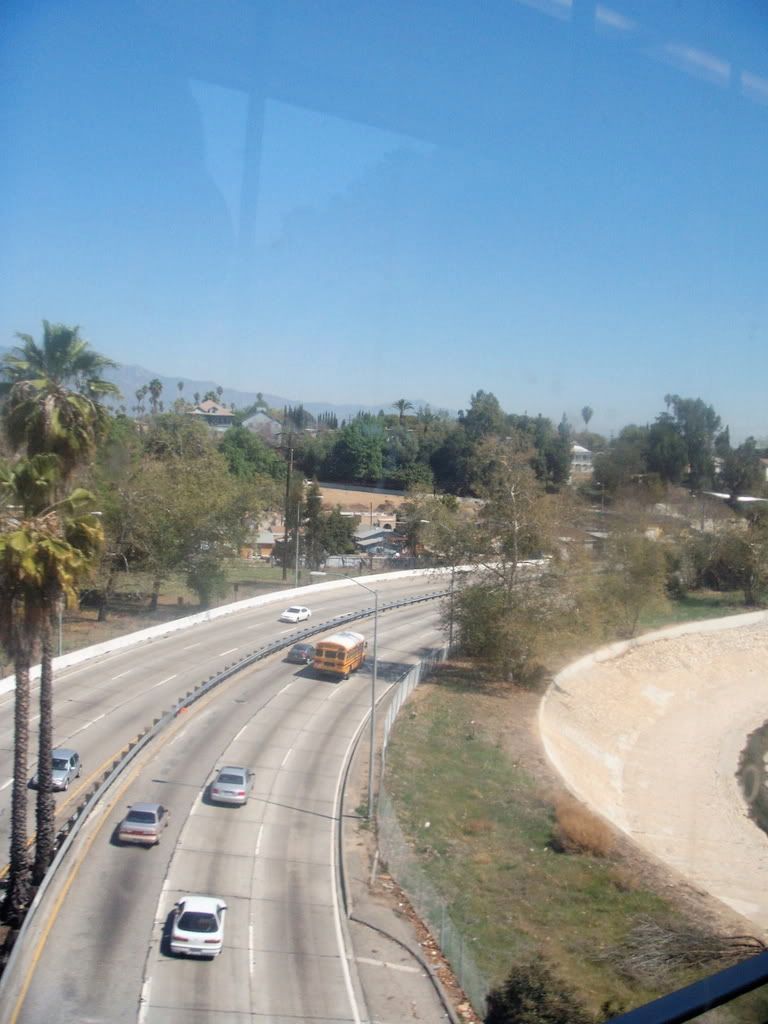 The 5, the 101 and the 405 all get bad raps--mainly for traffic and whatnot. The 110, however, is known for DEATH. And not just death caused my mindless drivers. The 110 (Harbor fwy) is the freeway that takes you through parts of Downtown and South Central (ie. USC-land, ie. the HOOD). Since living in LA, I have not heard too much about the typically spoken-of freeways, with the exception of an accident here or there or the typical hustle and bustle that any freeway possesses. Whereas, when it comes to the 110, all I read about is drive-by shootings, drunk driving and other murder and death-related things. Google "110 freeway" or go to
LAist.com
and look up "110 freeway" and read about the horrors.
In related LA freeway news, yesterday (Memorial Day) was a hay-day for cops and firemen, but a tragic one for many drivers. Read about the
deadliest crash of the day
(and see the photo) and other horrible driving incidents.
Car accidents are my biggest fear. It's just such an unexpected, preventable way to die or injure ones self. I hate seeing things like this happen. I mean granted, they can happen anywhere. But drive-by freeway shootings--those get saved for the good ol' 110. Trust me, peeps. Take my word.